You know you need a ceiling fan but choosing one can be quite hard most especially given the different brands, models, types, sizes, and designs today. If you have several rooms that need ceiling fans, it is always wise to stick with a reliable brand and just choose different models.
If you are still wondering which of the different brands today offer ceiling fans that could meet your needs and suit your particular taste, Westinghouse has a wide range of ceiling fans ranging from the modern to the traditional and even up to the industrial ones.
Westinghouse: A Short Overview
Regardless of your age and generation, there is one brand that probably all generations today know and that is Westinghouse. It is one of the oldest ceiling fan brands and definitely one of the most reliable ones that are still available in the market today.
Their focus has always been on the power to create and bring the best to life and this is exactly what Westinghouse has been doing since 1886. Since then, the brand has been transforming human experiences into something new but very much delightful with smart appliances that not just works great but environmentally friendly as well.
Westinghouse's innovative products to-date includes camera tubes, atom smasher, clothes dryer, television, light bulbs, radar systems, emissions analyzer, gas turbine, LCD TV, digital inverter generator, interactive whiteboards, ceiling fans, and so many more.
Westinghouse now offers quite a number of choices ranging from the small ceiling fans that would be perfect on limited spaces to the medium-sized ones for larger rooms and the large-sized fans that are perfect for rooms with high ceilings.
Westinghouse Ceiling Fans – What Sets Them Apart
Being a trusted brand for more than 125 years, that in itself totally sets Westinghouse apart from all the other brands today. Their unwavering commitment to every household makes them one of the leaders in the whole appliance industry.
Fan size for every room size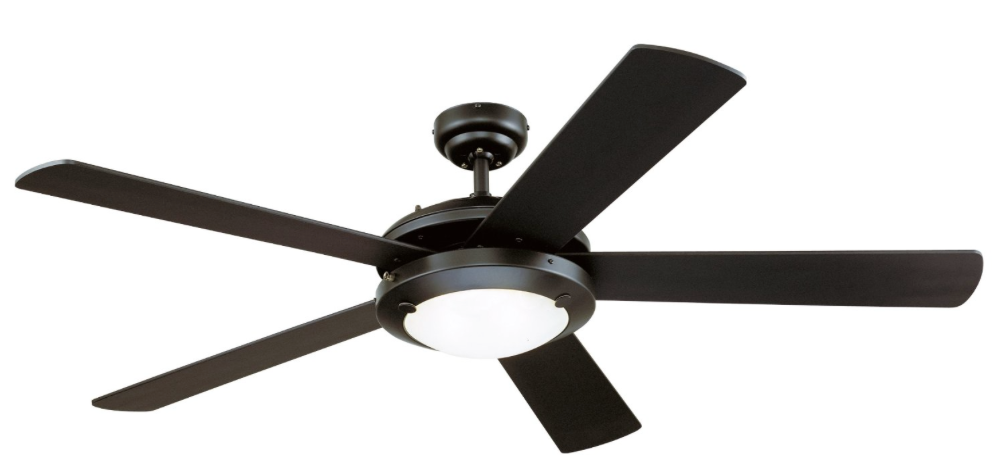 Westinghouse is now more specific about the fan and room sizes. If you go on to their website, you will see that there are suggestions on which fan is suitable for which room and the ideal size for the room that can be completely cooled by the corresponding fan size.
For example, their 2-blade fans are perfect for small areas such as dressing rooms, hallways, breakfast nooks, and any other place where a large fan would not exactly fit. The 3, 4, and 5-blade fans are designed for larger rooms. But if you want the most power, there are also the 6-blade fans that are more than capable of providing sufficient air circulation in a room.
Different mounting styles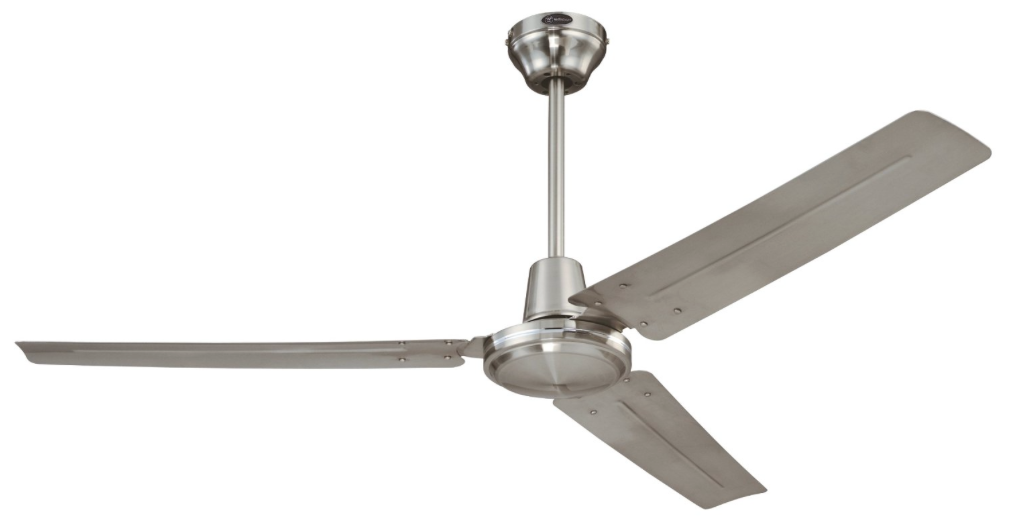 Westinghouse actually offers three mounting styles – hugger, combo, and down rod. The hugger is best for those with low ceilings while the combo comes with a down rod with attractive collar that looks absolutely gorgeous, and the down rod, which of course features the down rod that offers a sleek and modern touch to the ceiling fan.
With these three different mounting styles, the options are not limited. For example, you want a certain design but you have limited space so you can choose the hugger mounting style to go with it.
Impressive lineup of fan sizes
Yes you would not be able to get enough of how helpful Westinghouse's guide on fan sizes is. Most fans start from 24 inches up to 52 inches. Whether you need an indoor or outdoor ceiling fan, there is a large selection for you to choose wisely from. There is also a huge lineup of ceiling fans with lights, available in many different lighting designs and kits.
Westinghouse Ceiling Fans on Amazon
Westinghouse has produces a great many number of ceiling fans and below are three of the best rated models on Amazon.
Westinghouse 7861400 Industrial Ceiling Fan

The 7861400 is made for the big stuff, the large rooms, and the industrial setting. With a 153mm X 17mm cold rolled steel motor with a single capacity, it can easily move air at 6851 CFM on spaces up to 360 square feet.
It has an average of 4.4 stars based on 223 customer reviews, many of which have nothing but great things to say – stylish design, easy installation, quiet operation, and makes a huge amount of air!
Westinghouse 7801665 Comet Ceiling Fan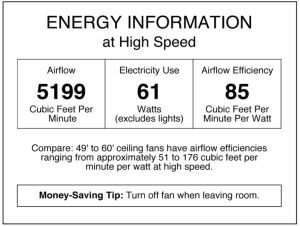 The 7801665 Comet model is also built for big spaces which is why it highlights a 153mm x 15mm cold-rolled steel motor with triple capacitor for air flow of up to 5199 CFM. It has five metal blades and can be mounted in standard or angled fashion.
It has an average of 4.2 stars from 148 customer reviews, a good indication that you get great value for a fan that costs less than $100.
·       Westinghouse 7861500 Contempra Trio Ceiling Fan
When you want some good old-fashioned touch of glamor to your home, the 7861500 Contempra Trio is a wonderful choice. It is designed for low ceiling so you can install this in the living room, a kid's room, and other medium-sized rooms. It also has five reversible blades and a three speed reversible switch.
With an average of 4 stars based on 411 customer reviews, 75% of those reviewers had been satisfied with their purchase giving this Westinghouse fan a 4- to 5-star rating.
Westinghouse would not enjoy world recognition and trust from millions of households if they have not been continuing to offer amazing products. No wonder they still are the number one choice of appliance not just by homeowners but even contractors and builders.