Setting up and installing a ceiling fan is not systematically difficult but it can be confusing. This is why most ceiling fan manufacturers have made sure that their products come with very good, clear, and easy-to-read installation instructions in the manual.
The most important thing to remember, however, before setting everything it up is to check your electric ceiling box. Is it specifically designed to support a heavy fixture like that of a ceiling fan or is it just for lighter light fixtures? This is where most people who plan to do the ceiling fan installation by themselves usually encounters a problem.
Remember that most ceiling fans are, in general, heavy and that the electric box should be able to hold everything in including the wiring. If you are unsure of the one installed in your ceiling, you might want to head on to the nearest warehouse to ask for a ceiling fan electric box just to be on the safe side.
Find below our overview of ceiling fan manuals:
Hunter
Minka Aire
Savoy House
Please contact us if you have installation or user's manuals of other ceiling fans brands and/or models! We would like to make them available to all our visitors!
The Importance of Ceiling Fan Manuals
It is without a doubt that manuals of all sorts of appliances and gadgets are the most misplaced among the package contents. It is like people today think they know everything and can figure out everything by themselves without any help. They will only turn to the manual once they are sure they already did something wrong.
In ceiling fan installation, we should say that there is no room for mistakes. You do not want to risk anything with a large and heavy fixture as this. You surely do not want your newly bought ceiling fan to be damaged, right?
So here are some of the reasons why you should reach for the ceiling fan manual before anything else in the package:
It contains all the right things to do from setting up to installation and operation
Do you know why the professional installers do it like it is such an easy thing to do? Because they hit the books and studied each part and memorized the steps one by one early on. These same people underwent rigorous training and numerous tests before they were able to set up and install ceiling fans in the most efficient manner possible.
This does not go out to say that you should undergo the same training as well but what you can do is hit the ceiling fan manual first and foremost before even trying to put up anything together. Do not wait until you hit an assembly roadblock before you start reading the manual. It will be a total waste of effort and time to install and reinstall even just the certain parts.
To top it all off, reading and understanding manuals reduces the hazard risks.
You can find warranty details, specifications, and servicing details
This does not mean that you do not trust your judgment on the right ceiling fan to buy or that you expect it to break down easily. It pays to be informed in all the right ways especially concerning appliances and even furniture.
There also are such things as warranty limitations and coverage period which are good to know. This will definitely save you time and energy if ever you are to claim a warranty. Through knowing this, you can determine if your current problem is covered by the warranty or not and if you should travel all the way to look for a service center or simply seek the help of other professional ceiling fan technicians near you.
A great tip here by experts is to take note of all the details about the warranty just so that you have a backup copy. This will include warranty period, date of purchase, and serial number. Put this somewhere safe that you will easily remember.
You can prevent unnecessary problems
Voltage requirements must be met. Despite America being known to produce appliances in 110-voltage, this is still worth checking out just to be sure. In addition, the voltage requirements in the ceiling fan manual usually comes along with details about consumption costs and the manufacturer recommended settings for best energy efficiency.
It lets you know what the optional accessories are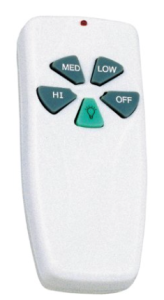 Aside from stating in specific details all the accessories and parts included in the package so that you can check it immediately, most ceiling fan manuals also state the other optional accessories that you can choose from.
Know the hazards of using the product
Every appliance comes with hazards. What you can do is know every hazard so that you and the rest of your household can avoid it. By doing so, you can lengthen the lifespan of your ceiling fan and not risk invalidating its warranty.
Be educated on the recommended maintenance and proper troubleshooting
Glitches happen and the best thing that you can do is to be prepared for it. This part of the ceiling fan manual basically answers all the most frequently asked questions, the recommended maintenance, what to clean and how often to clean it, and even how to prepare for storage. In addition, there are troubleshooting tips for the most common problems.
Ceiling fans are generally easy to operate but that does not give anyone a reason not to read the manual beforehand. You might think you know everything but there still are more to know about the modern ceiling fans today. If in any case, you lost your manual, you can check the manufacturer's website as ceiling fan manuals can now be downloaded online.