You might be thinking that ceiling fans do not look much when it comes to their design. But unlike before, ceiling fans can become a true centerpiece especially now that most manufacturers are producing trendy and stylish ceiling fans to fit just about every home setting.
No matter the style preferences or the amount of space available, ceiling fans refresh how a room looks like and gives it a comfortable feel.
But given the various manufacturer of ceiling fans, the selection process might become a tad difficult for you. To help you make the selection process easier and better, we would like to introduce one of the best makers of quality ceiling fans – Savoy House.
Savoy House: A Short Overview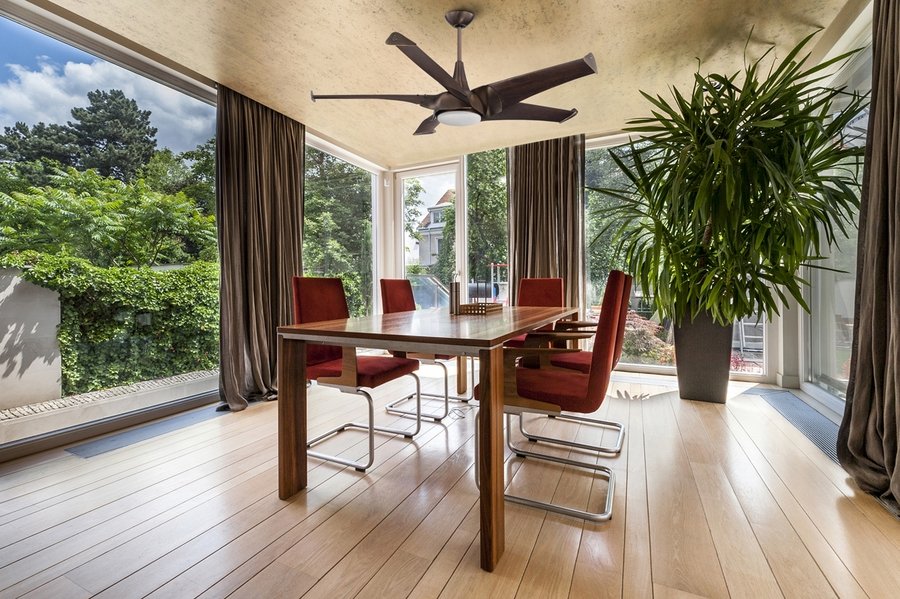 More than 50 years ago, in 1965, father and son, Robert J. Lee and Fred J. Lee, first established Savoy House as the "Progressive Lighting" company. Both of the company's founders noticed that the lightings provided in the showrooms were very low making it hard for builders to work.
Given that they were both homebuilders and know the importance of good lighting, the Lees saw it as an opportunity to establish their own store supplying a large selection of lighting fixtures.
The Lees' business became a success and soon after, they were importing their products and were able to expand using the old bakery next door that they leased. Not long after that, the Savoy House Lighting, Inc. was established.
Today, not only is Savoy House well known in the lighting industry, they have also diversified their product offerings from lighting fixtures to home appliances like ceiling fans. Savoy House is also a member of the American Lighting Association (ALA), which is testament of their being a quality manufacturer of lighting and fans. With a name that is synonymous to "quality", it leaves no doubt as to why Savoy House's ceiling fans are coveted by most homeowners.
Savoy House Ceiling Fans – What Sets Them Apart
The historic and humble beginnings of Savoy House paved the way to its success today. As a maker of quality fans and lighting products, Savoy House has proven them time and time again by using only the best of materials for their products.
Their dedication to provide top of the line ceiling fans made their name well-known among manufacturers and their ceiling fans are widely coveted for its efficiency, durability, functionality, and trendy style for homes.
With their designers continually working on making stylish ceiling fans, Savoy House makes sure that their products work only at its best by following strict quality regulations. Their proud heritage is mirrored in each of their product masterpiece and they aim to provide customers with the best of assistance with the help of their efficient and prompt customer service.
Top 3 Best Reviewed Savoy House Ceiling Fans
Below are the top 3 best reviewed ceiling fans from Savoy House.
Savoy House 52-EOF-5MB-FB Nomad Ceiling Fan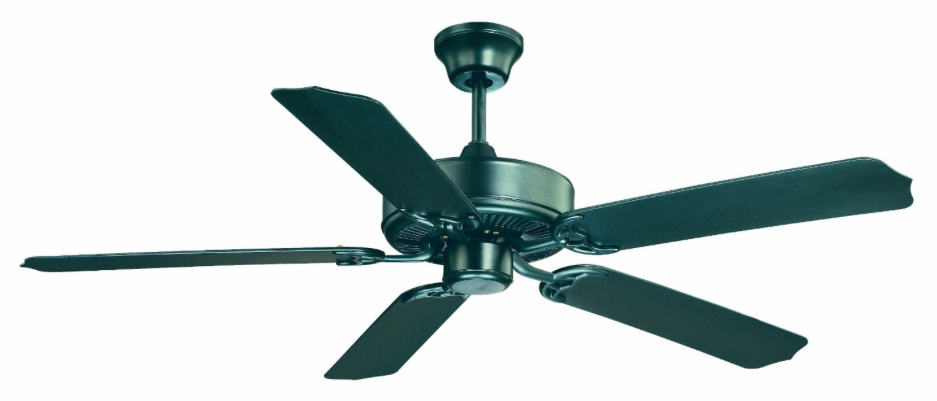 On top of the most reviewed Savoy House ceiling fans is the Nomad with its sleek and elegant black finish. Fit for indoor use, the Nomad ceiling fan from Savoy House is also perfect for outdoor use thanks to its wet rated blades done in matte black. With the Nomad ceiling fan, any space in your home can have that polished look and elegant ambiance.
Customers gave it a near perfect score at 4.5 stars given its affordable price, very stylish and classic design, and easy installation. For a ceiling fan, it works great whether for indoor and outdoor use and the quality construction of the ceiling fan alone is worth every dime.
Savoy House 52-FAN-5WA-13 Builders Select Ceiling Fan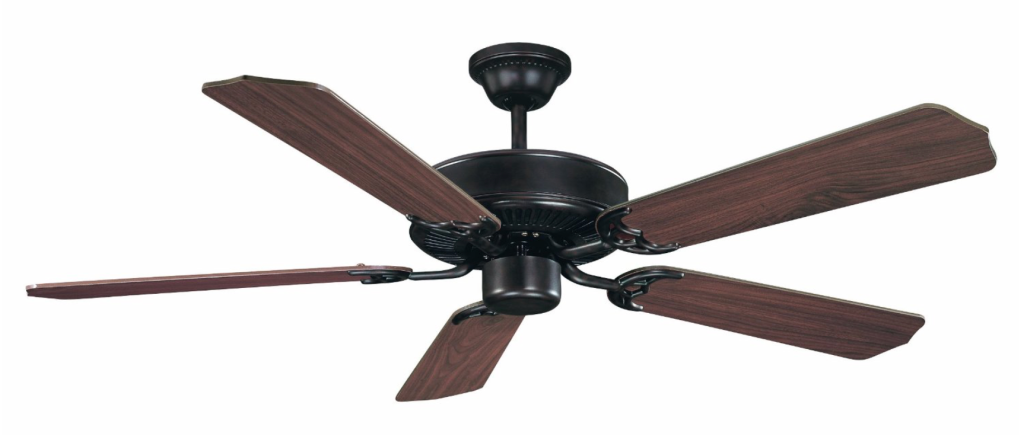 Up next is another elegant Savoy House ceiling fan, Builders Select. If you are a fan of ceiling fans that works double as a cooling appliance and one that can be used to make your home more elegant and classy, then the Builders Select ceiling fan from Savoy House is perfect for you.
With an English Bronze finish, Builders Select is perhaps one of the "breeziest" ceilings fans that you will ever buy in the market. Why, one of the customers who purchased this fan attested to its high speed efficiency that they advised people to "hold their hats". Aside from its good looks, fair price, and easy installation pros, this fan got a 4.4 star ratings from customer reviews.
Savoy House 52P-620-5WA-SN Big Canoe Ceiling Fan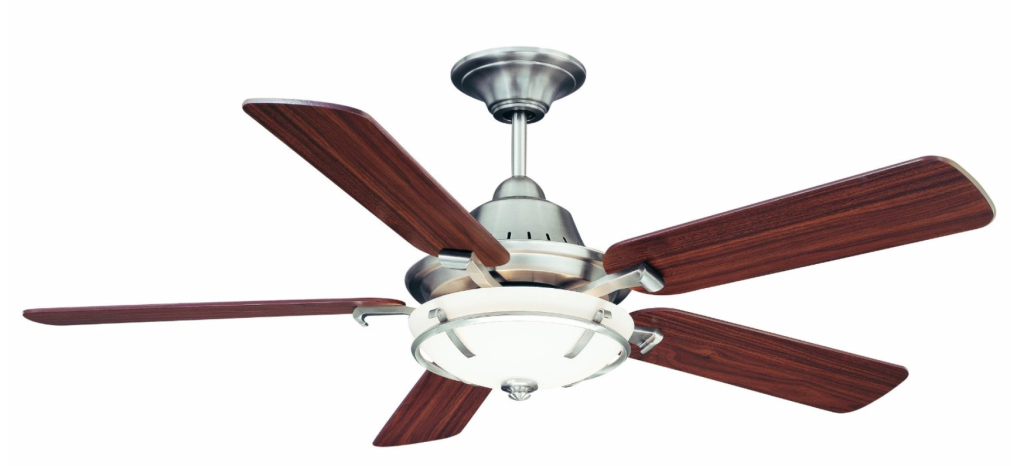 With a 4.2 star ratings, the Big Canoe ceiling fan from Savoy House is at par with any other Savoy House ceiling fans with its great looking finish, affordable price, and quiet and efficient operation.
Unlike typical ceiling fans, Big Canoe doesn't have any switch or chains for fan control. Instead, it uses a wall remote. Another big plus of this ceiling fan from Savoy House is that it comes with a white Opal glass light kit which works perfectly in providing your home with light.
Another customer also lauded the Big Canoe ceiling fan's very quiet operation so you don't have to worry about incessant motor noises.