With every single fan crafted to perfection, Casablanca earned a name for themselves and the respect of the world being an industry leader in customization of fans. With unique artistry and finishes and materials that are only of highest quality, they have been the gold standard when it comes to fans.
Casablanca: A Short Overview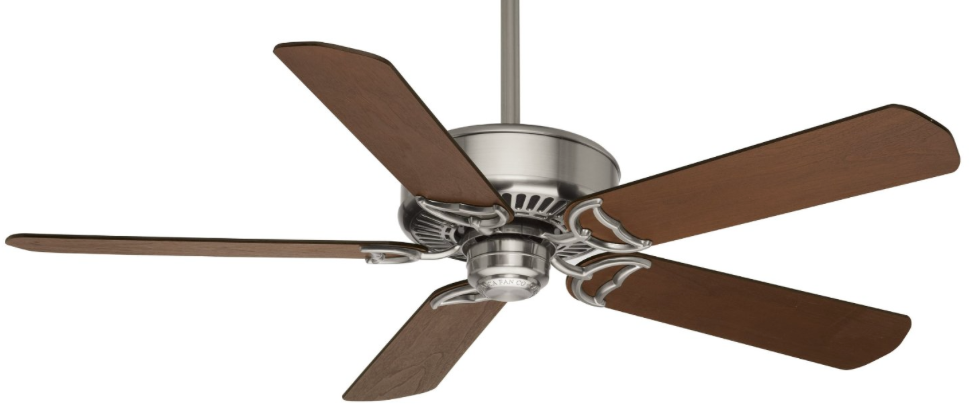 With the great talent and capability of giving a unique character to each of their fans, Casablanca later became known as the brand of the world's finest ceiling fans. From the way that the company sees it, this is because every piece of fan that comes out of their warehouse reflects the people who have created it.
With passion, creativity, and dedication, Casablanca started out in 1974 when the company's founder, Burton A. Burton (inc) entered the scene of the ceiling fan market with a belt-driven ceiling fan made for commercial use. But because of the growth in the residential market, the company further ventured in residential fan production. Amazingly, this gave them a wonderful chance to show their innovation, exceptional quality, and distinctive decorative designs which the world quickly picked up.
Today, Casablanca remains true to their beginnings as is shown by their creations. Anyone can easily identify a Casablanca fan because of the undeniable timeless design. Engineering and manufacturing is another remarkable story as they remain true and loyal to their lifelong commitment to quality.
Casablanca Ceiling Fans – What Sets Them Apart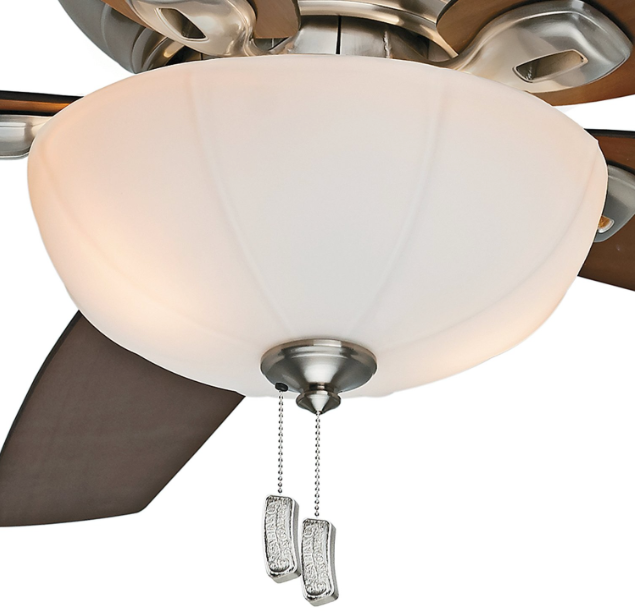 While Casablanca is one of the very few first innovators in the fan industry, many manufacturers followed their footsteps and began creating their own take on traditional and modern ceiling fans. As a result, consumers now have a wide variety of choices. However, only Casablanca has achieved the perfect blend of elegance, versatility, endurance, efficiency, true comfort, and durability.
To educate consumers more on why Casablanca remains the top choice when it comes to ceiling fans, here are some of the qualities that sets them apart from the rest:
Quality
Casablanca has always seen to it that quality is found on every single detail of their fans. From the bottom plate to the motor housing to the blades and even the blade holders, they have got this marvelous approach to design, engineering, and manufacturing of their ceiling fans.
Simply Elegant
Each ceiling fan exudes simplicity in the most sophisticated way possible. You would not even think that it is possible but you just need to see a Casablanca ceiling fan to understand this. For critics, Casablanca fans are perfection made perfect through the artful design and highest quality materials.
Best Motors
The new line of Casablanca only has two motor types – the DirectDriveTM and DC though there still are legacy fans available. The probable reason for the shift is because these new motors are ENERGY STAR qualified and hence, would bring more benefits to the loyal consumers. In addition, these motors are also among the industry's most quiet ones.
Exquisite Efficiency
There is no doubt that all the ceiling fans of Casablanca are beautiful. However, there also are about a hundred other beautiful designs from other manufacturers out there. The difference lies in efficiency. Casablanca has not once sacrificed efficiency for beauty.
Each ceiling fan is beautifully designed to be as efficient as they can be along with energy saving capabilities.
Top 3 Best Reviewed Casablanca Ceiling Fans on Amazon
Casablanca 59510 Panama DC 54-Inch 5-Blade Ceiling Fan
The most preferred color in this style is the snow white in matte snow white blades and it is not at all surprising. It is like a breath of fresh air. It is clean looking yet is as efficient as the most robust looking ceiling fan today.
Equipped with DC high-end motor, this ceiling fan can efficiently move air even at large rooms with exceptional efficiency. It comes with a remote control with six speeds including a reverse function and full-range light dimming.
With an average rating of 4 stars after 19 people have reviewed it, consumers say that this is indeed a quiet, efficient, and high-quality fan that is truly worth its price.
Casablanca 53188 Durant 44-Inch Maiden Bronze Ceiling Fan with Five Walnut/Smoked Walnut Blades and Light Kit
This looks like a traditional ceiling fan with its color and the style of the lighting kit but it is worth noting that the blades are specially coated with patented Dust Armor nanotechnology which repels dust build-up. So if you love ceiling fans but hate the cleaning portion, you have got to check this out.
This comes in a low profile housing which is specially designed to fit flush to the ceiling and suitable for rooms with low ceilings. With an almost perfect average rating of 4.5 stars after 16 customer reviews, this affordable ceiling fan is absolutely charming, stylish, and beautifully made out of high-quality materials.
Casablanca 54102 Durant 54-Inch Maiden Bronze Ceiling Fan with Five Walnut/Smoked Walnut Blades with Light Kit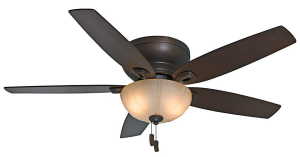 Just like the previously mentioned 53188 model, this is also perfect for those who want ceiling fans but hates cleaning it. In addition, this also comes with a two light bowl kit with two medium CFL bulbs. This is equipped with a Direct Drive motor which provides unparalleled power and reliability in the most silent way possible.
With a stellar average rating of 4.5 stars after 14 customer reviews, consumers cannot help but exclaim how beautiful this ceiling fan is. It is quite a large fan so even in its lowest setting, it still does a wondrous job in moving air and providing a nice and comfortable environment for everyone inside the room.